Source
http://www.auctionbytes.com/cab/abn/y07/m10/i23/s04
My thoughts:
Circuit City a huge electronics retailer in the US is offering customers cash/credit for their used iPods. This is just like predicted in the book
Future Shop.
Circuit City is working together with
Next Worth.
A company that seems similar to
Second Rotation
but is only focussed on iPods.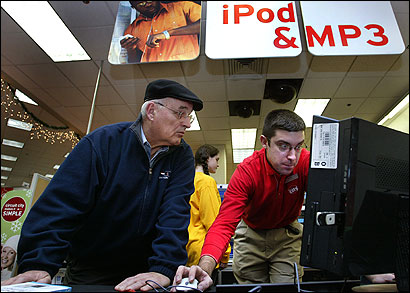 verKoopwinkel Amsterdam: Kijken op Internet, verKopen in de winkel